Hello friends near and far,
Winter has a death grip on us and its ugly. Snow, ice, wind, bitter temperatures. This week is going to get down and dirty.
Huntsman Dave, with the approval of the Masters, made the decision to take the hounds to Burwell where the weather was forecasted for 38 on Saturday and 48 on Sunday.
MFH Dave K, Professional Whip Bre, Adam and Brit G, Catherine D and myself gathered at Packards on Saturday and  received our instructions as deputized whips. Catherine and I rode with Bre. Brit was a pocket whip with Huntsman Dave and MFH Dave and Adam rode together.
Troy Packard said they had seen quite a few coyotes. We were all excited and ready to ride hard. The wind decided to make an appearance 
and then some sleet/snow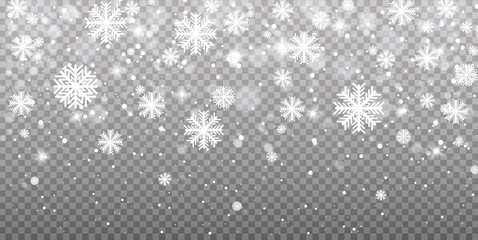 finally some sunshine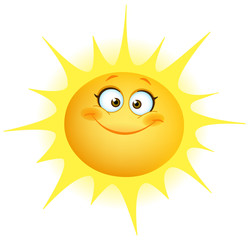 Through it all the hounds kept working. Riding with Bre was so fun and I learned a lot (although learning implies remembering and applying that knowledge-I'm not there, yet)
I'm so used to watching Huntsman Dave and the hounds which is not the job of a deputized whip. We are supposed to be looking for game.
The hounds give voice and we start running. Huntsman Dave views a a big wooly coyote and we are in pursuit. Those hounds are dang FAST. We have jumped several coops at this point trying to keep up and then we get fenced out. We can see the hounds working in the valley below, but Huntsman Dave feels like they are working a scent that is trapped in the canyon and they need to work the scent out of the canyons.
Unbeknownst to us, Raleigh Bolli, one of our major land owners has taken some of his family and driven his truck up on to a hill and watched the show. He said the hound work was amazing! He viewed several coyotes and watched the hounds working the line. One coyote came right by him!
They have a loss and we gather the hounds and head home. The hounds are all riled up and excited and we work hard to keep them packed up as we try to return home. We have hunted 11 miles.
A lot more happened than all this, but so much happened on Sunday that I can't remember much about Saturday.
Sunday morning we are joined by ex-MFH Steve E, Nancy and Jubilee M. We will have more help. Burwell is such big country. We start at 9 am from MFH Luke and Sam's Fox Tail Farm and the weather is beautiful. Sunny, no wind and about 40 degrees. By the time we're done hunting it's 48 degrees.
We receive our instructions for the day. Steve and Nancy will take a side, Brit will ride with Huntsman Dude, Dave and Adam will ride together and Bre, Jubilee, Catherine and I will ride together covering the right side.
The coyotes are starting to pair up for the mating season and they are everywhere looking for a little action. There are also deer, deer and more deer. At one point Catherine and I are galloping to catch up with Bre and Jubilee and this deer comes racing out of the trees and is about 10′ from me. Indie never gave her a second look and just kept galloping. Good boy!
The hounds were honest and true, ignoring the dozens of deer and running hard on coyote. Huntsman Dave and Brit  viewed three coyotes going in and out of the trees – or possibly one coyote three times.
Catherine and I have fallen behind when I stopped to get a gate. The coop had snow drifts on both sides, making the gate the better option. By the time we catch up with Bre and Jubilee, I hear Huntsman Dave asking someone to go to the gun range because the hounds are heading that way. Catherine and I ride that way, but because of the icy north side of the hill we can only trot, we hit the flat part and start galloping, but the hounds beat us there by 1 minute and in hound speed that's 400 yds. We catch 4, but then the hounds ahead give voice and off they run. We take off in pursuit. We get to the Harley coop and hear silence. Huntsman Dave tells us to jump the coop and try to turn the hounds back to him. We eventually manage to get all the hounds back to Huntsman Dave and they jumped another coyote and without looking back ran all the way to Packard country. Somewhere along the way, the pack has split. Bre and Jubilee have some of the hounds and they are working a cover hard. A coyote squirts out the back side and escapes. Bre and Jubilee manage to gather the hounds and go home. They calculate that they have ridden 16 miles. Catherine and I have ridden 12. My top speed was 18 mph.
We return to MFH Matranga's  farm, Huntsman Dave and MFH Dave take the truck and trailer and go pick up the lead hounds in the Packard country. This is a wonderful time to say how AWESOME those GPS collars are. They are able to pick up each and every hound.
We went to Burwell to give the hounds a chance to hunt and to get the young hounds out. That was definitely accomplished! The hounds are fit, fast and honest. They had plenty of opportunity to go rogue on the dozens of deer and they ignored them and ran hard on coyotes.
I had a absolutely fabulous time. Indie was so incredibly awesome this weekend. Fast, brave, jumped well, listened to everything I asked of him.
This Saturday we are hunting from the kennels. They are forecasting a high of 45. If you can host the brunch, please contact Bre at bredana@hotmail.com
Have a great week and batten down the hatches. It's going to be a rough few days.
Carine and Indie
NHH Honorary Secretary and deputized whipper-in